THIS IS SOLEY.
Transforming Product Data into Business Value.
Industry Innovation Through Startup Partnerships
Download the report, get inspired, and learn how you can make a difference in your own business.
Soley is one of 12 startups in the report, that have graduated from the SAP.iO program and are delivering value to SAP customers in key industries:
Industrial Manufacturing
Utilities and
Energy
Data becomes Business Value
We enable companies to systematically increase GROWTH, RESILIENCE, INNOVATION, SUSTAINABILITY and PROFITABILITY - with a radically new approach that starts at the core of a company: the product.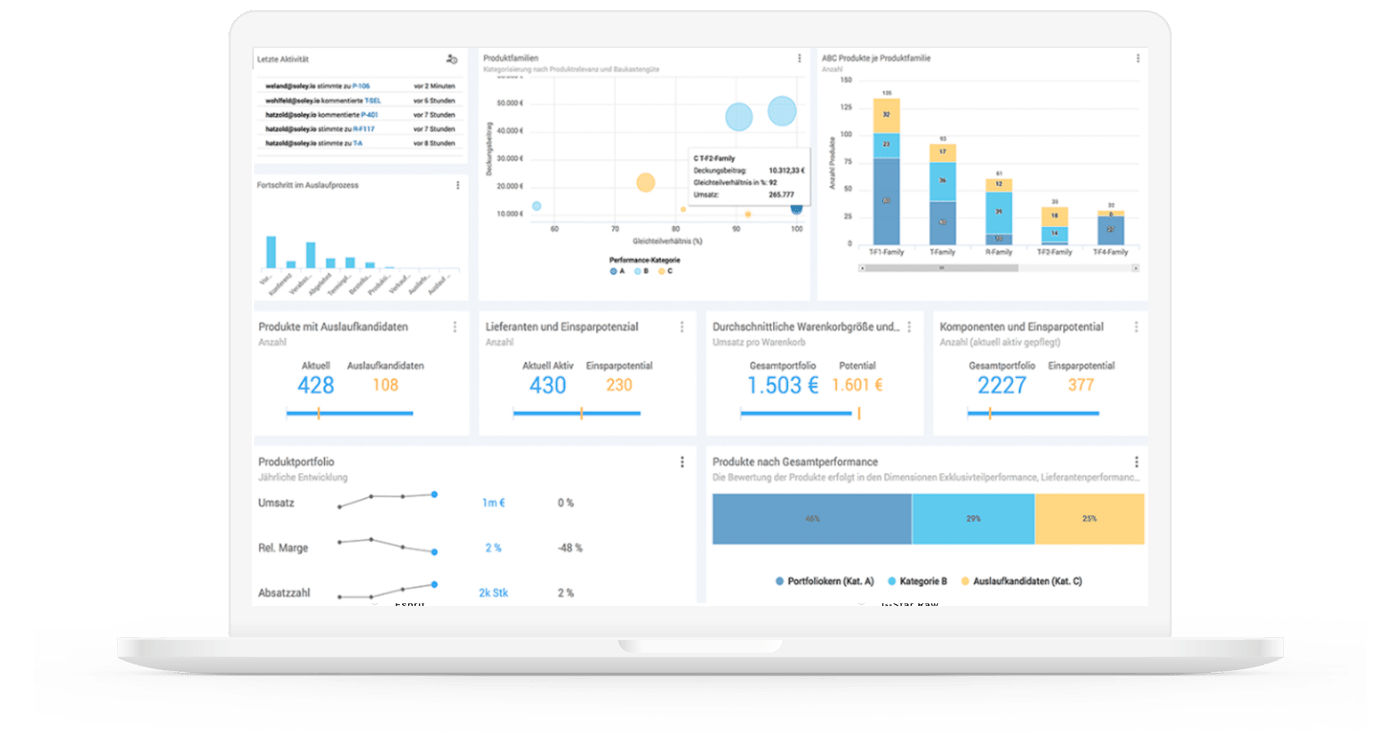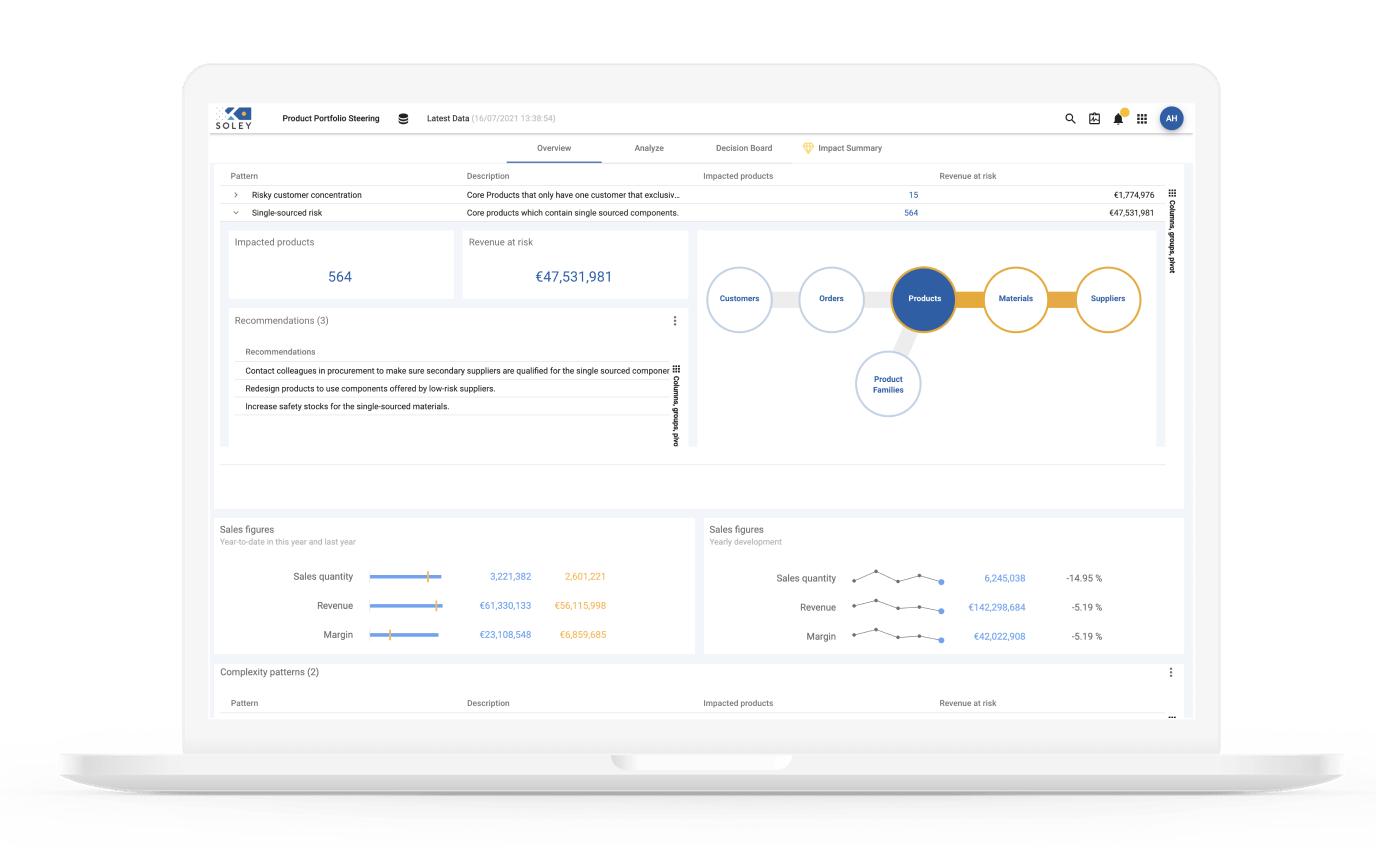 The Focus is on the Product
Products generate revenue, growth and profit. At the same time, they generate complexity, costs, CO2, and offer a target for supply bottlenecks. That is why we focus on the product portfolio as a strategic starting point for sustainable business success.
Identify concrete potentials
In order to make potentials, supply chain risks and dependencies faster decidable and processable for companies, we develop innovative product mining technology:
Complexity Analytics
Value Patterns
Decision Intelligence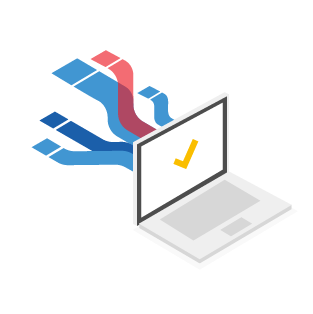 Decide faster and better
We enable the world's leading manufacturing companies to make and implement the right decisions faster and achieve sustainable business success despite volatile market environments.
Sustainably Successful
This is how companies can continue to grow in the future, become more economically and ecologically sustainable, more profitable, more resilient, more effective and thus more successful.
Everything at a glance.
Soley's product mining platform illuminates the entire product portfolio and makes invisible dependencies, potentials and risks visible along the entire value chain.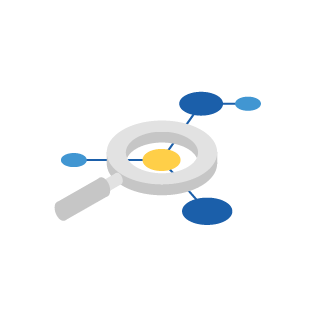 The key difference.
Soley's product mining platform transforms complex data directly into actionable insights to optimally prepare product strategy decisions in the context of growth, profitability and resilience strategies. In this way, complex questions of great consequence can finally be decided quickly and resiliently.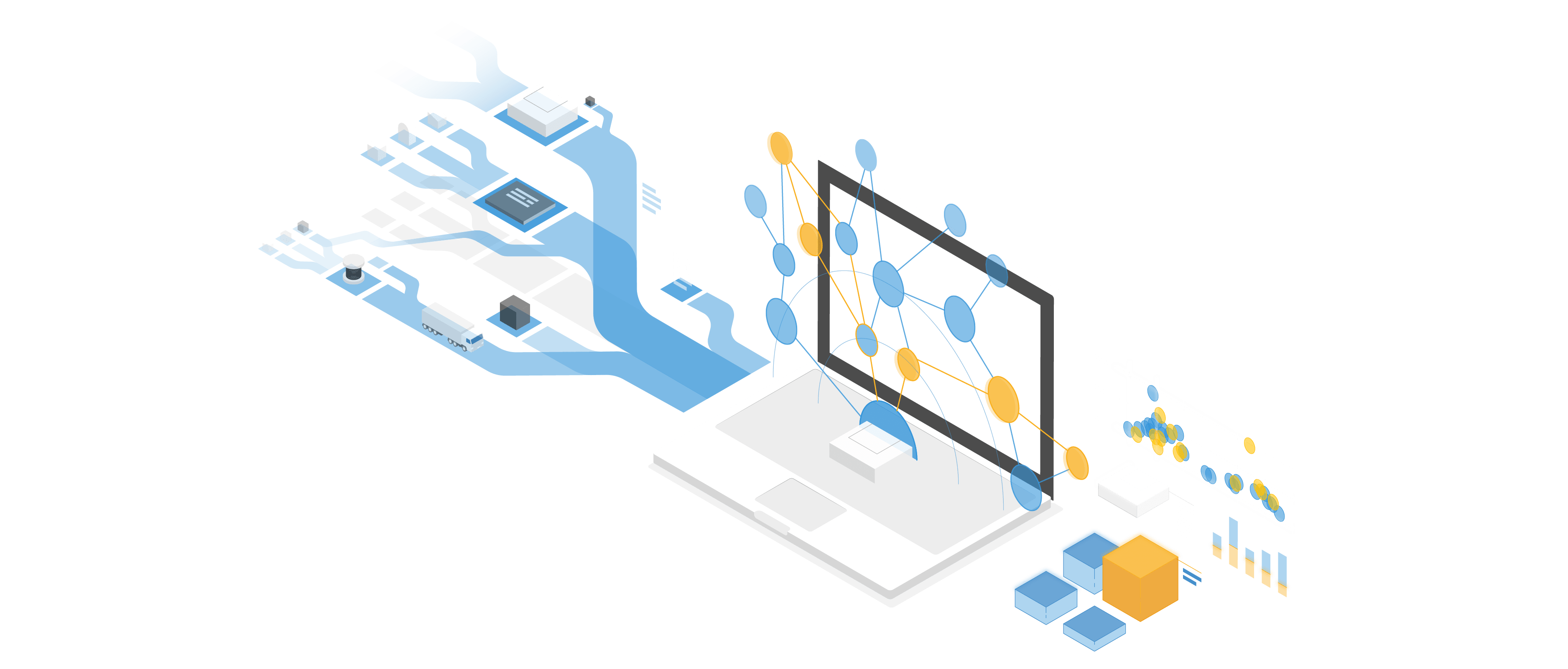 Best practice for a new era.
With Soley's Product Mining Platform, companies actively drive their own business transformation and position themselves to be more competitive in the long term. Growth, resilience, innovation, sustainability and profitability.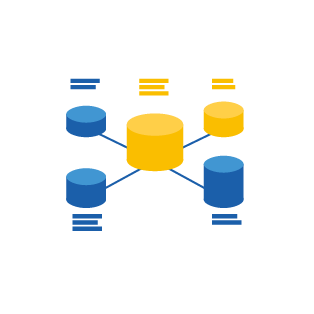 CONTACT US NOW
Holistic optimization or support in a specific area - we are happy to assist you. Simply contact us for a non-binding discussion.

+49 (0)89 904 1016 00

info@soley.io
THIS IS HOW OUR CUSTOMERS BENEFIT FROM SOLEY
Discover Game-Changing Strategies. Listen now!
Grab your headphones: Our product mining experts were guests on SAP's podcast "The Future of Supply Chain". Learn firsthand how our product mining software delivers groundbreaking insights that help companies revolutionize their products and transform their supply chain operations.
SOLEY FAQ - frequently asked questions
What is Soley and what is it not? Classifying new, disruptive solutions correctly is not so easy. If you want to better understand our offer, then perhaps the answers to questions that prospective customers and customers have already asked will help you!
Added value - What makes Soley unique?
Soley - What's the difference with a consultancy?
Soley - Can you build it yourself?
Soley - Is this another BI tool?
Soley - How market experienced is Soley?
Data - How complex is the data provision?
Data - What data quality is needed?
Price - What does the solution cost?
Project start - When is the best time?
Speed - How fast can Soley help?
Speed - How does Soley help in crisis situations?
Start now and discover your business value
What is your company's initial situation? Our experts look forward to getting to know you. We will contact you shortly for an exchange of ideas.