Industry Innovation Through Startup Partnerships
Download the report, get inspired and learn how you can make a difference in your own business.
The report profiles 12 startups, all SAP partners, that have graduated from the SAP.iO program and are delivering value to SAP customers in key industries:
Industrial Manufacturing
Utilities and
Energy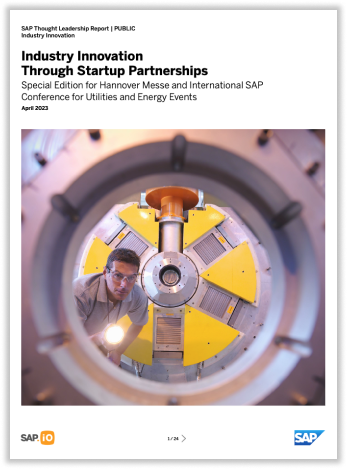 Soley Product Mining featured in SAP Thought Leadership Report
Manufacturing companies need to differentiate themselves from the competition and offer customized, sustainable solutions that can be profitably deployed at scale in both traditional and as-a-service models.

SAP and its 12 startup partners' solutions enable differentiated, integrated, and end-to-end processes that are connected to the real world and are designed to deliver both a personalized customer experience and actionable insights about environmental impact.