CONNECT.
SCREEN.
DECIDE.
Achieve business goals – with the full potential of your product portfolio.
automated
portfolio analysis
data-based and transparent decision-making
Transparency first
Soley links with ERP data to create the digital twin of your organization. Soley then scans the data graph for typical complexity patterns and classifies your entire product portfolio network.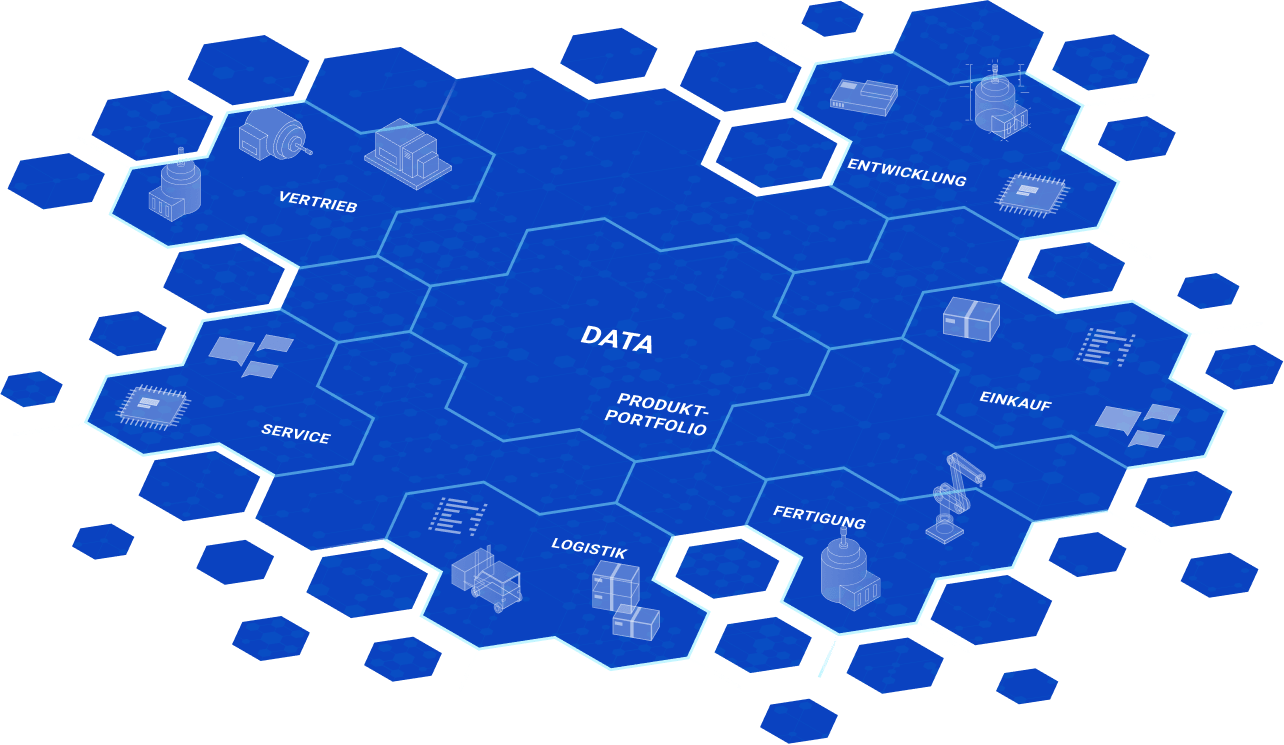 Existing data cleverly connected
1 Soley links component, product, customer and supplier data from your ERP system to form a digital twin. This data graph is reduced to the system-relevant complexity and serves as a single source of truth in the digitized, collaborative analysis and decision-making process.
Screening with expertise
2 The structured data is scanned for typical complexity patterns using digitized expert knowledge, and relevant dependencies such as common parts or shopping cart relationships are checked. Opportunities and risks are quantified, and can thus be prioritized to align with the corporate strategy.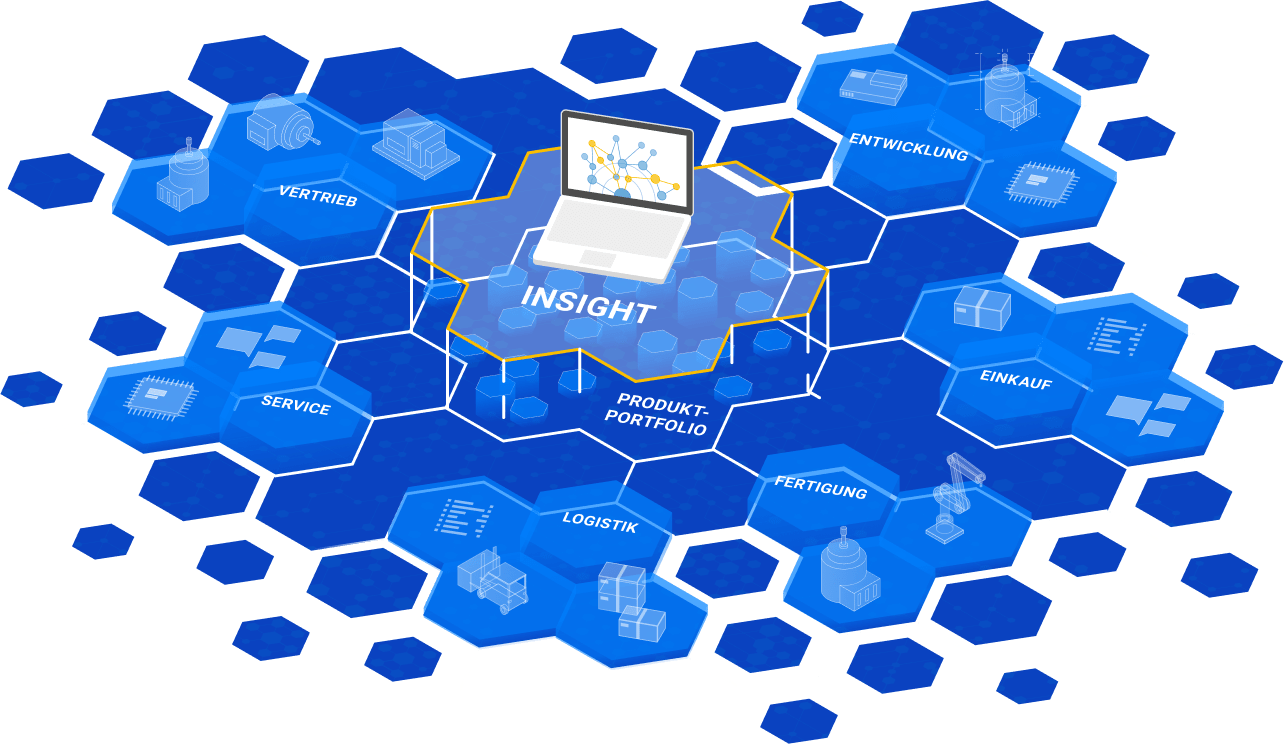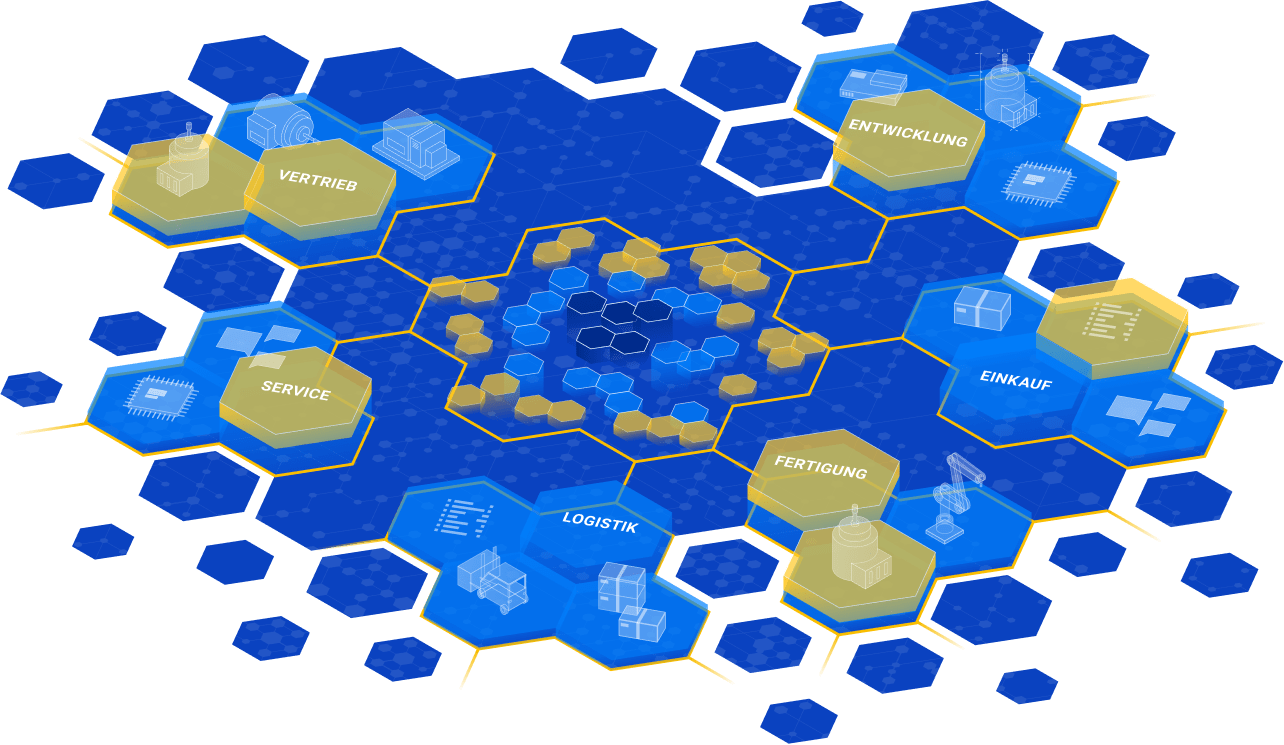 Decide with overview
3Soley classifies the entire product portfolio and generates data-based decision templates: Where can portfolio ballast be eliminated (CUT), where are the potential synergies between core and peripheral business (SHAPE), how can market success be increased (SCALE) and where are the hidden value stream risks (SHIELD).

In the collaborative, digitized decision-making process, concrete packages of measures can be triggered in a traceable manner - turning insights into business impacts.
QUICK-WINS WITH SOLEY
With Soley, hidden opportunities become actionable in the shortest possible time - for an excellent ROI.


Phase out up to 50% as portfolio ballast
Reduce supply risks up to 75%
Increase profitability by up to 25%
up to 10% more core business turnover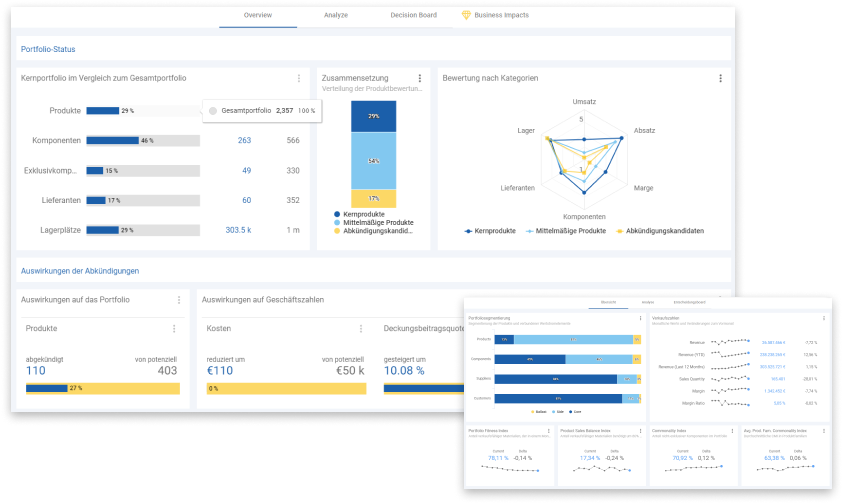 FULL CONTROL IN THE
PRODUCT PORTFOLIO
Give your company wings with digitalized product portfolio management.
Identify, quantify and prioritize product portfolio opportunities and risks
Leverage digitalized decision-making processes in an environment of complex product diversity
Effectively implement the corporate strategy in the product portfolio
Steer measures in a structured manner and track execution in a data-driven manner
Sustainably increase cost efficiency, innovative strength and competitiveness
YOUR 60 SECOND QUICK CHECK
Up to 15% of company performance is lost in the dark corners of complex product portfolios. Our quick check will raise your awareness of typical issues: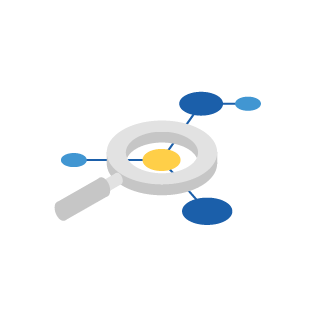 The level of complexity in your company?
The complexity competence of your company?
Is there already an acute need for action?
Talk to our experts now about your specific challenges without obligation or find out more with our whitepaper on the topic.
WHITEPAPER
How well is your product portfolio process set up to handle complexity? This whitepaper provides you with a clear assessment horizon.
MAKE THE RIGHT DECISIONS
With a digitized product portfolio management process, you will be able to make strategic decisions quickly and independently in an environment of complex product diversity.
Never settle: cleaning up, brushing teeth, car underbody sealing - routine is half the battle. It's no different in your product portfolio. Make digitalized portfolio optimization a software-supported process in your company.

In addition to the fast implementation of quick wins, Soley solutions enable the continuous maintenance and improvement of the product portfolio. High-level maintenance avoids unpleasant surprises. Thanks to the calculation of meaningful complexity metrics, and the systematic analysis of critical complexity patterns, you will always be up-to-speed. Define target values and approach your optimal product portfolio step-by-step.

With Soley, you can determine the parts, suppliers, products, or configuration features that require special attention and simply create them as measures for collaborative processing. Product portfolio optimization becomes a daily routine.